Simple Yet Effective!
We keep our pricing simple so it's easy to understand where your money is spent. Each section lists the upfront cost to setup the service, the ongoing fees, and details of what is included. We also outline what to expect from each channel.
While it is a lot of information to take in, it's not complicated, we promise! Simply give us a call and we can explain everything in terms that make good business sense.
Pay Per Click
One time fee: $1500 
Discovery
Account Setup
Conversion Tagging
Landing Page Optimization
Ongoing fees: $500 per month or 10% of ad spend, whichever is greater.
Ongoing account optimization, testing new ad copy, keyword research, geographic bid adjustments, and bid management
Reporting
Maintenance
Pay Per Click is generally the fastest way to driving profitable traffic to your business online. An account and campaign can be launched in a matter of days, providing real returns on your investment. Pay Per Click is also a great way to test new marketing campaigns so that they can be refined before launching in other channels such as Search and Display.
Local Search Engine Optimization
One time fee: $1500
Claim up to four major listings, Google, Yelp, TripAdvisor, Expedia, or equivalent
Optimize profiles including uploading photos & business info
Create citations in 30 major directories including YP.com, Citysearch, Superpages, Yahoo, and more.
Ongoing fees: $500 per month or $150 per hour, whichever is greater.
Add schema markup to all relevant pages on website
Additional citation sources
Reporting & Maintenance
If you have a small business with a bricks and mortar location, or provide services in a well defined geographic area, Local Search Optimization is for you.
Examples of good Local Search candidates: Pizza Shops, Dentists, Mechanics, Plumbers, and Electricians.
Poor local search candidates, Microsoft, SpaceX, Metallica, and PayPal. (Sorry James & Lars!)
Review Monitoring & Reputation Management
One time fees: None*
*Requires Local Searh Optimization Service
Ongoing fees: $500 per month or $150 per hour, whichever is greater.
Implement program to generate positive customer reviews
Respond to negative reviews on up to four major review sites, Google, Yelp, TripAdvisor, Expedia, or equivalent
Attempt to resolve negative experiences directly with guest
Dispute negative reviews that violate terms of service
Share positive experiences across social channels and web presence
No matter how hard you try, there will always be dissatisfied customers. By responding to negative reviews you show future customers you care, as well as create an opportunity to turn a negative customer experience into a loyal customer. Review response rates also impact how often your business shows in local search results, and this is a fact that your competition likely overlooks. There's definitely a right way to respond to unsatisfied guests, and as a business owner it can be hard to remove emotion from the equation and respond in a way that improves the odds of a positive resolution. We take care of it for you, problem solved.
Another problem with many reviews sites (Yelp, we're talking to you!) is that they can be dominated by a vocal minority with nothing but bad things to say. Our program ethically generates more positive reviews for your brand, so that the true voice of your customers can be heard.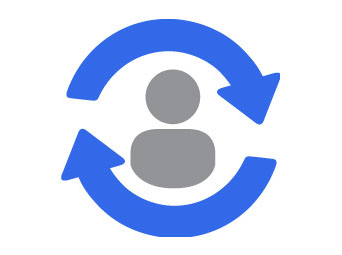 Remarketing
One time fee: $500 – Create Ads for campaign, tag site with remarketing snippet, tag conversions, create lists and segments.
Ongoing fees: $500 per month or 10% of budget, whichever is greater.
Remarketing is one the most profitable display advertising tactics, as it serves ads to people who have already visited your site, but not made a purchase or call. Potential customers will see your ads on websites, in apps, and even on Facebook.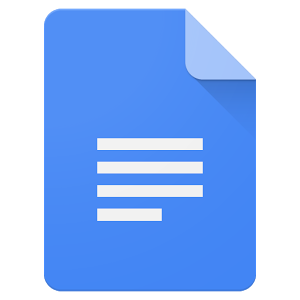 Content Marketing
We don't cite a fixed price for content marketing, as the level of effort required varies greatly depending on the subject matter and medium. For example an article detailing how to change a flat tire would be pretty straight forward. However, if you wanted a high quality video created, along with shareable infographic, this would cost several times more than the article. The two projects require different skill sets and time investments.
Our mantra is transparency and we'll be happy to quote any project you may have, as well as provide industry benchmarks to justify the cost.
Content marketing, coupled with Search Engine Optimization provides the greatest long term value for your online marketing dollar. Content marketing also requires the greatest up front investment, and the longest time to take effect. It is also the easiest to do poorly, blame on the internet, and give up. So if you need immediate results, it may not be for you at this time. But definitely put it on the calendar, because given time to flourish, it dominates in terms of revenue generation.